Meet Barb Cole
Barb Cole, a local Realtor and talk radio personality has taken a career path that is taking her places she never dreamed of. She continues to move in a direction that allows her to stay relevant in her career and a blessing to others.
Barb was born in Louisiana and her parents decided that they wanted to move to Texas when she was around 4. Barb as the oldest of 7 siblings has always been a go-getter that knows how to get in front of an opportunity to learn and lead as she learned this at an early age. As an honor roll student in school, Barb always tried to be the best at whatever she made up her mind to do. Barb majored in Psychology and Real Estate. She received the Psi Beta honor from the National Honor Society in Psychology. Her motto is, "If you can't do your best, then why even waste your time if you are not willing to give it all you got and some. And that's when you can say, I gave it my all".
Barb Cole got her start in real estate after 10+ years in the telecom industry. At that 10+ years mark she felt that it was time for a change in her career as a global account manager. She has a passion for sales and at that time she was also in the market for a new home and felt that she would be an asset to those looking for a new home by helping them to navigate through the new home buying process. Barb took on a position as a new home sales counselor and really liked being in the real estate industry. Barb decided to go ahead and become a licensed real estate professional after 4 years as a new homes sales counselor. Barb has worked for just about all the real estate brokerage names that are well known in the industry: Keller Williams, Remax, Ebby Halliday, Better Homes and Gardens, Century 21 and Coldwell Banker Residential & Commercial Brokerage. Barb will tell you that she should have known that she would be helping others to buy and sell dirt because as a little kid, her favorite thing to do was to build houses while playing in the sand and dirt.
The Career Change from Telecom to Real Estate and Radio
Barb will tell you that telecom was a great industry for her at that time in her career. Her interest grew into other avenues that were still in sales but more of a one on one with buyers and sellers where telecom was more of a B2B sales environment. Telecom was rewarding and it gave her a lot of the personal and business skills along with training that she could utilize in her real estate career. Per Barb, she said that she liked the fact that in real estate she can create her own opportunities and success to create the life that she wants for herself and her family.
She will tell you that she runs into so many people that tell her, "I want to do what you are doing!" Barb shared with us that she tells others, "I will tell you that real estate is not a cake walk, it can be stressful for all involved. You must always be on it and never let a transaction slip through your fingers because as a Realtor, we are responsible for the entire team making sure that we get the transaction to the closing table…as she calls it the "Finish Line". Just like football, the Realtor is the quarterback of the team and the team depends on the moves of the quarterback along with the rest of the team members". Real estate is about relationships with customers, clients and others in and outside of the industry.
The Barb Cole Radio Talk Show "How to Buy & Sell Real Estate" was an idea that was brought to her and it's a great opportunity to showcase the "What, Why and How" of real estate to help buyers and sellers navigate through the buying and selling of real estate.
Texas Real Estate
Barb is now in her 16th year in real estate serving in many capacities when it comes to real estate from working with buyers, sellers, investors, luxury homes, million dollar listings, condos and high-rises, land sales and development, new home sales, farm and ranch, builders, commercial real estate, apartment leasing, relocation, foreclosures, USAA, Navy Federal, Cartus and more. Barb is licensed for the State of Texas as well as the National Associations of Realtors, Texas Association of Realtors, North Texas Commercial Association of Realtors and Real Estate Professionals (NTCAR), Collin County Association of Realtors and Metrotex which is the Dallas Area Association of Realtors. Her certifications, accreditations and specializations are: Realtor, Certified Negotiations Expert (CNE), Luxury Home Specialist (ALHS), Broker Price Opinion Resource Designation (BPOR), Buyers & Sellers Agent, Listing Specialist, Certified Home Marketing Specialist (CHMS), Certified Cartus Network Buyer Specialist (CNBS), Certified Relocation Professional (CRP) Certified Cartus Affinity Specialist, Certified New Home Specialist and more. With all the above-mentioned specialties, Barb can serve most buyers and sellers with their real estate needs in Dallas, Texas and surrounding cities, counties, around the state of Texas and around the country.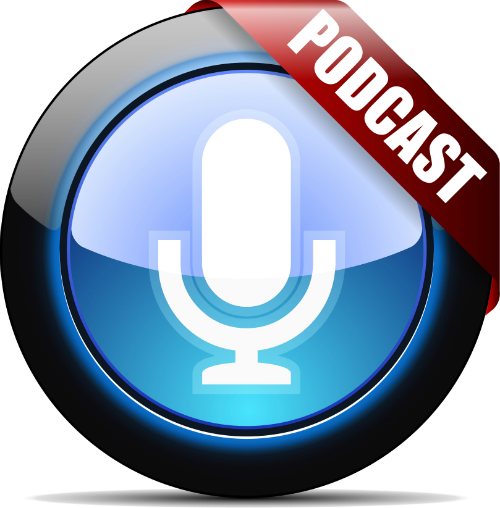 On the Air
With Barb's booming real estate career in residential and commercial real estate, Barb is enjoying the opportunity to be a radio talk show host and real estate guru with a 2-hour radio talk show called The Barb Cole Radio Show "How to Buy and Sell Real Estate" on Powerplay Radio Station the 1st and 3rd Saturdays of each month from 1pm-3pm. The Powerplay Radio station is online radio with a worldwide listening audience.
The PowerPlayRadioNetwork.com has a total reach of approximately 544,424 in all areas within a 7-day period of 28 shows.
Powerplayradionetwork.com which is the audio broadcast of each show during the live broadcast of each show with a total reach within a 7-day period of 26,136 listeners.
Power TV is a video broadcast of each show during the live broadcast as you view the show via powerplayradionetwork.com
Facebook "Live" around 365,724 viewers.
Twitter with around 31,915 viewers (just implemented July 1st , 2017).
Periscope with a reach of around 18,753 viewers (just implemented August 1, 2017).
Total reach in all areas within a 7-day period of 28 shows 544,424
Consumers will be able to interact with members of the Barb Cole Radio Talk Show via email, the website and on Facebook. Barb shared with us that the show informs buyers, sellers and consumers about the "What, Why and How" of real estate. Barb will have guest on the show that will share information to help the consumer. They will have a topic each week and guest for that topic. Some of those guests will be lenders, credit repair, title companies, inspectors, appraisers, contractors, home warranty providers, insurance providers, new home builders and others that will be able to provide the consumers with information that will be vital to a real estate transaction. Vendors and sponsors will also be rotated between the segments of the show and have the opportunity to be featured on our media platform. For media inquiries, please contact Info@BarbColeRealEstateTalkShow.com.
Barb's Free Time and Volunteer Work
Barb Cole's free time is with her grandchildren even though she leads a very busy work, life schedule. And they all have a name that's indicative of their character. She has a 5-year grandson called Cowboy Cole who's a rough rider and a 2-year-old granddaughter that she calls Cyndi Lauper because she loves to wear frilly dresses with her sneakers and lace top socks. When Barb isn't working with buyers and sellers of real estate or talking about real estate on the air, she spends time with her family and working on her plants.
Barb also volunteers some of her time to help seniors that can no longer reside on their own in their homes. She visits skilled nursing facilities to meet and greet seniors to try to put a little smile on their faces as well as the staff members that are so patient in taking care of our elderly, sick and hospice men and women.